Carers Week is an annual campaign to raise awareness of caring, highlight the challenges unpaid carers face and recognise the contribution they make to families and communities throughout the UK. It also helps people who don't think of themselves as having caring responsibilities to identify as carers and access much-needed support.
To visit the website follow the link provided: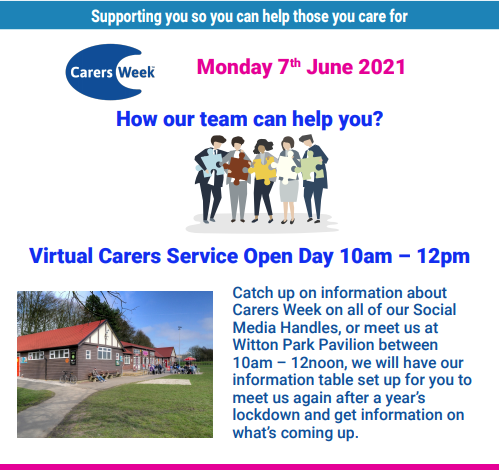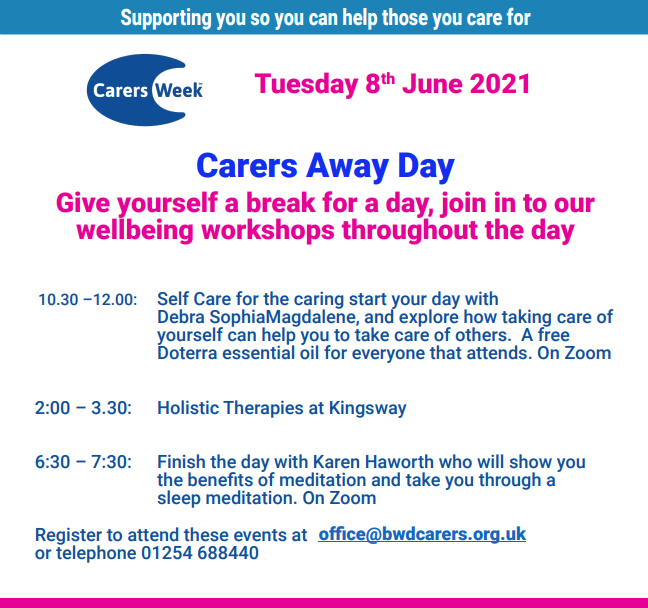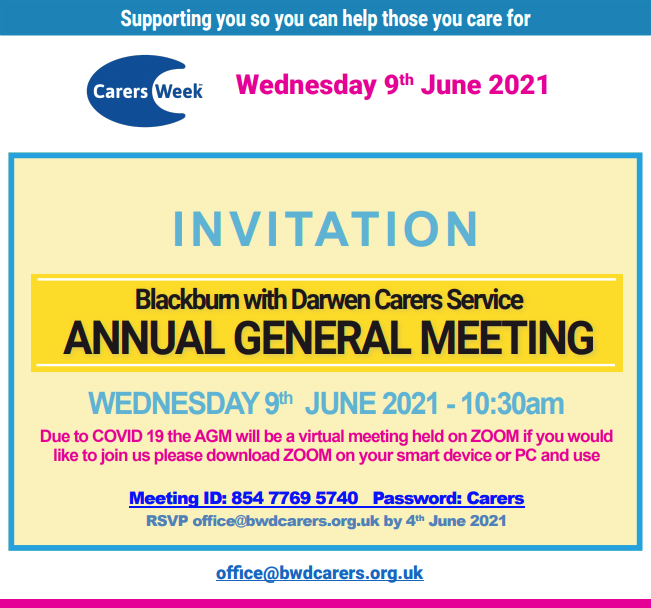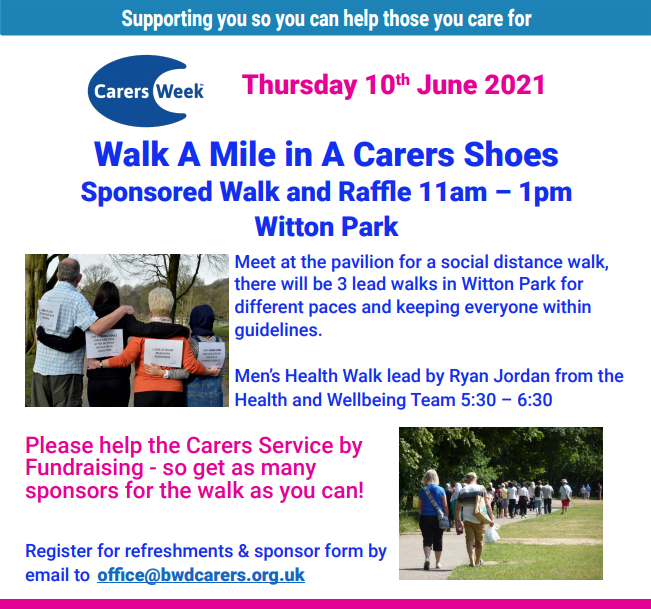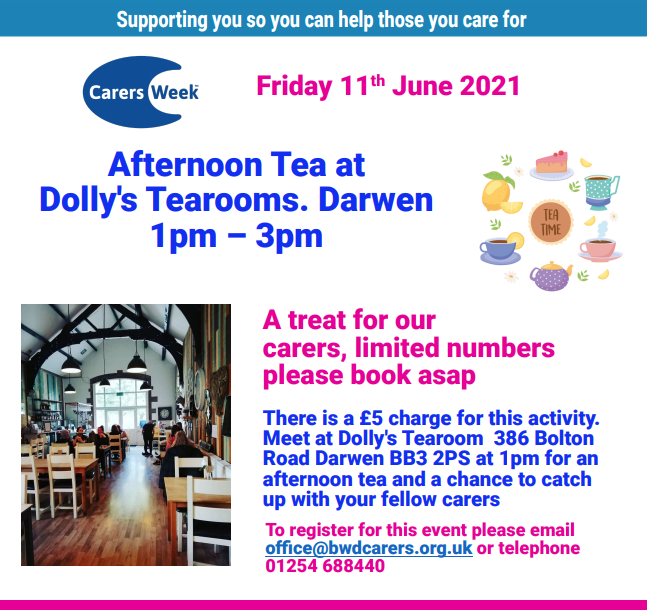 Type 1 opt-out Data Sharing
This link from NHS Digital explains why data is shared, it contains their transparency & privacy notices for doing so and also points to links where the patient can opt out if they want to: https://digital.nhs.uk/data-and-information/data-collections-and-data-sets/data-collections/general-practice-data-for-planning-and-research/transparency-notice?fbclid=IwAR2h07o26rVYlJLrCCuoA65NSwYJhDVMzWyyLSa_nevV2VTdtzpSvCL6DmE#top
Data sharing with NHS Digital will start on 1st September 2021. (new revised date)
If you wish to register a Type 1 Opt-out with your GP practice before data sharing starts with NHS Digital, this should be done by returning this form to your GP practice by 1st September 2021 to allow time for processing it. If you have previously registered a Type 1 Opt-out and you would like to withdraw this, you can also use the form to do this. You can send the form by post to Darwen Healthlink, James Street West, Darwen, BB3 1PY or by email to the practice darwen.healthlink@nhs.net or call 0300 3035678 for a form to be sent out to you. Please DO NOT call the practice for a form.
Paper copies of this form will also be available at reception for those who do not have access to online services. There is a box for patients to put their completed forms into and then our administration staff will code the opt out accordingly.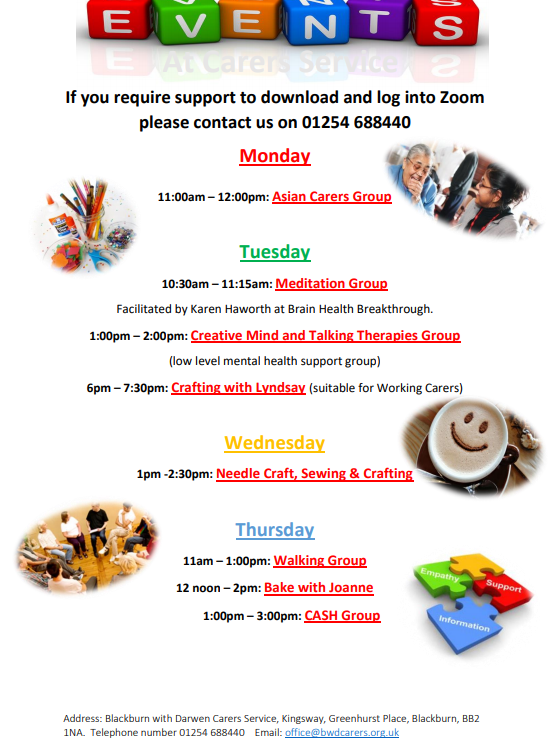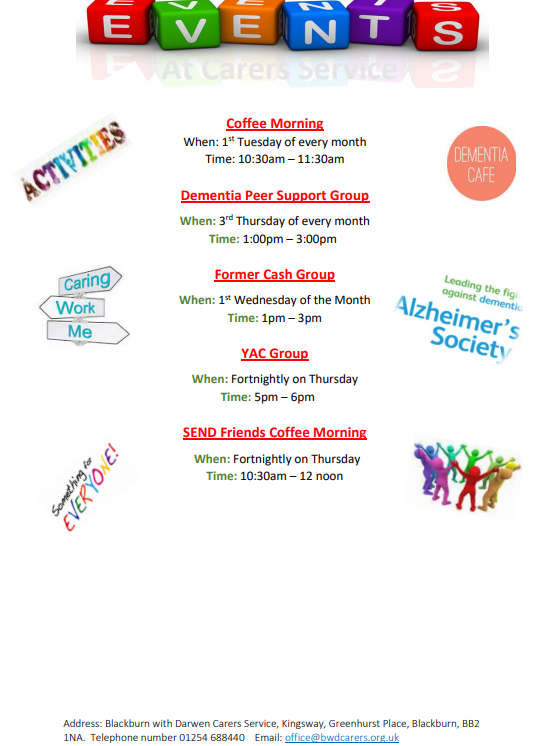 Breast feeding
There are a range of digital offerings to help guide new mums through their first weeks of breastfeeding and beyond, providing help at any time of the day or night and complementing the support and advice from health care professionals and breastfeeding specialists:
Visit the Start4Life website for helpful information. You can also sign up to receive weekly emails and videos with advice about pregnancy, birth and parenthood.